Stormwater Membership
$58 – $339
Stormwater Membership prepares utilities for the Municipal Separate Storm Sewer System (MS4) regulations.  Membership can be stand alone or linked to existing system memberships.
A PRWA Stormwater Membership is an essential tool for Pennsylvania municipalities and utilities to prepare for new stormwater regulations. The PRWA Staff is ready and equipped to help you face the most complex challenges and regulations in the industry. Stormwater Members gain access to…
Management & Financial Resources
Stormwater Technical Assistance
Award Winning Quarterly Magazine
Discounts to training & events
Stormwater Regulation
Legislative Updates
GIS Mapping
Sourcewater Protection
Get the help you need to become MS4 stormwater compliant. Learn different ways to minimize stormwater runoff through green infrastructure.
Read more about Stormwater Membership benefits.
These and other membership benefits are open to everyone who joins the PRWA team of water and wastewater professionals. The benefits gained through our programs easily offset the cost of membership dues. We hope you will join us soon! THE PRWA PROMISE: If you are not 100% satisfied with your membership after one full year, we will refund every cent of your first year's dues! It's a risk-free guarantee!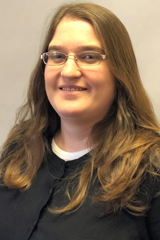 Rebecca Holler
Stormwater Specialist / Training Technician
Pennsylvania Rural Water Association
Cell: (814) 424-5339
[email protected]