Membership

Benefits of Membership
Pennsylvania Rural Water Association serves water and wastewater utilities throughout our wonderful state. We are driven by the needs of our industry and seek to provide systems and the communities they serve with technical services, training, and a voice to regulators and legislators. By becoming a member of PRWA, you will join a network of over 1,200 member systems. Additionally, systems serving a population of 15,000 or fewer are eligible to join PRWA as voting members. Larger systems can join as non-voting members.
As a member of PRWA, you will have access to all the resources you find on this website, plus some exclusive services such as our quarterly Keystone Tap Magazine, which is jam-packed with technical, administrative, and financial articles.
All employees and board members of member systems are eligible for discounts on trainings, conferences, and services. This allows operators and staff to receive high-quality continuing education at a price that will not break the budget. Additionally, low-cost services are also provided.
PRWA staff provide technical assistance and training to systems with the goal of helping systems learn how to solve problems and become more sustainable. In addition to this, technical assistance member systems can rent technical equipment for use in your system for free.
Money Back Guarantee
PRWA knows membership will benefit your system. However, if you are not 100% satisfied with your PRWA membership, we will refund every penny of your first-year dues. To get a refund, submit a letter or email telling us what we could have done to keep you on board, and we'll provide you with a full refund!
Call us at (800) 653-7792, request more information, or contact a dedicated team member below.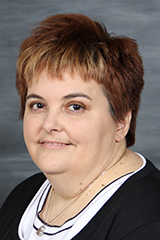 Pattie-Jo Horner
Membership Coordinator
Pennsylvania Rural Water Association
Office: (800) 653-7792 x 110
[email protected]