eNetpay Online Payment Processing
eNetpay Online Payment Processing
No Charge to Systems!
eNETPAY® provides Pennsylvania water and wastewater systems with the ability to accept credit cards and electronic checks for the collection of water and sewer payments! eNETPAY® is a software services solution that provides secure payment processing of credit cards and electronic checks. Now you can accept Visa, Master Card, Discover, American Express, and electronic checks from your customers without the costly expense of equipment, processing, or leasing fees.
Convenient Demos: Explain the system to prospective and new users. Mark these dates in your calendar and bookmark the website to participate in the demo. On the date of the event simply access the website shortly before the start time and you will be joined to the demonstration. A phone conference will also enable you to ask questions.|
User Friendly: It is internet-accessible using browser-based technology with real-time transaction reports. Plus, no charge to your office, no hardware needed, and no leasing or licenses. Use your existing staff with free training and support through a toll-free help desk.
Secure: Data is protected in transit through 128-bit SSL encryption at all levels and firewalls preventing unauthorized access.
Internet Accessible: Through browser-based technologies, there is freedom from dependence on expensive hardware. Anyone with internet access is able to use the software.
Features: The system provides a secure transaction website to process payments with instant payment authentication and receipt generation and real-time transaction reports. The system also includes…eNETPAY® Online Settlement Website eNETPAY® Administration Console.
Customizable Public Website: Receive customer credit card and electronic check transactions 24x7x365 for added customer convenience including printable receipts. Offer the eNETPAY® Public Site for your customer to minimize or eliminate delinquencies, penalties, collections & late payments!
Why Choose eNETPAY®?
eNETPAY® is designed and supported by professionals with over 30 years of experience in software solutions. There are no costly leasing fees, per transaction costs, or required transaction minimums to cover the cost of eNETPAY®. Any office with Internet access can use this browser-based card processing system. Reports can be viewed or printed from any browser when securely logged in. Funds are deposited directly into a designated account. Finally, eNETPAY® is easy to use, increases cash flow, increases on-time payments, decreases delinquencies, penalties, collections, and late payments, and is FREE TO PENNSYLVANIA SYSTEMS! Collecting payments couldn't be easier with an eNETPAY® public website. No system is too small or too big to process transactions through eNETPAY®
Contact your eNetpay Online Payment Processing Team or contact a dedicated team member below.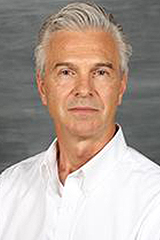 Tony Worley
Customer Service
eNETPAY
Phone: (800) 926-3466
http://www.hecorp.com