Keystone Tap Magazine
The Keystone Tap Magazine is a quarterly magazine packed with articles focused on the needs of Pennsylvania's water and wastewater systems. This includes technical articles, training information, financial and administrative advice, and much more. The magazine has been a valuable publication for our industry for over 35 years and continues to provide current and useful information to system operators, management, consultants, and many others.
All member systems and subscription members receive a copy of the Keystone Tap magazine. Currently, the magazine is distributed to over 2,300 water and wastewater professionals in Pennsylvania and across the U.S.!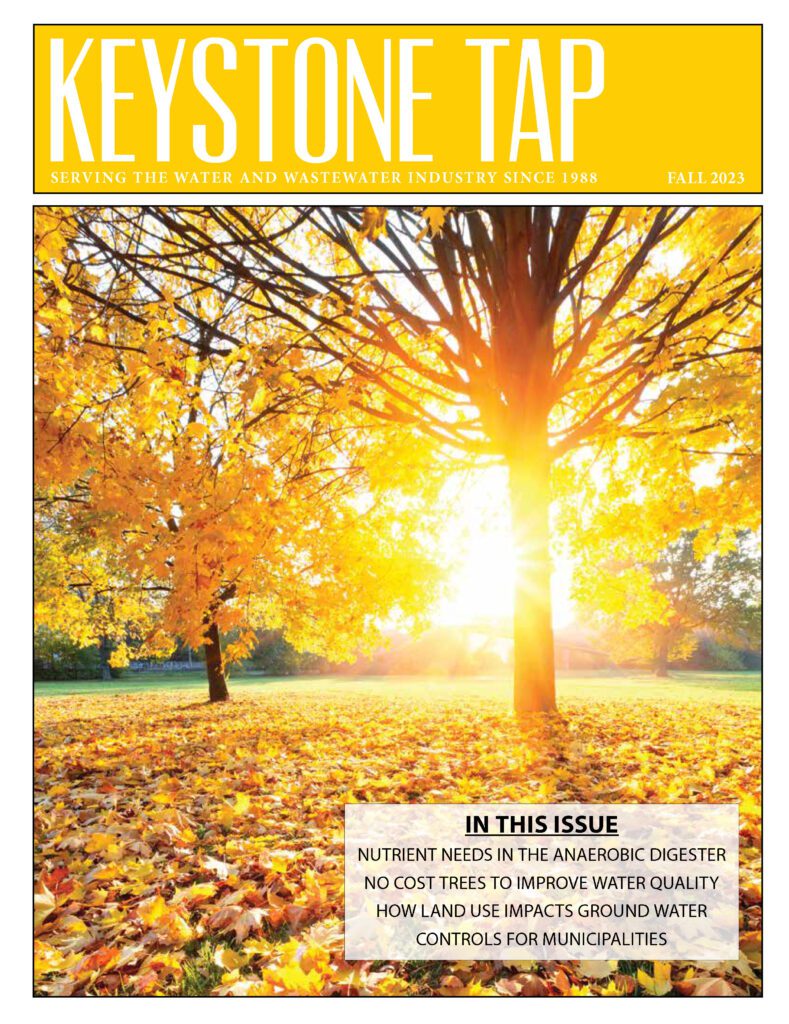 Browse Keystone Tap archives to more learn and explore past editions.
Individuals or companies can submit technical articles for inclusion in a future edition of the magazine. Contact PRWA to learn more about what is required to submit a technical article.
Companies can purchase advertisements in the magazine with the link below or by contacting PRWA.
Purchase Keystone Tap Advertising Online
Call us at (800) 653-7792, request more information, or contact a dedicated team member below.