Onsite Assistance

Onsite Assistance
Operating a water, wastewater, or stormwater system is a complicated process. PRWA staff are here to assist systems with the technical aspects, regulations, administrative tasks, and financial tasks of a system.
Water and Wastewater Systems can request assistance for operations, regulations, or other aspects of running a utility. Additionally, systems can request an energy audit and receive information about how to increase sustainably. Water systems can benefit from a source water protection plan free of charge. Systems that manage stormwater can also request onsite technical assistance through the PRWA program.
If you would like to find out more about these programs, visit the page for the program or use the contact information below.
Call us at (800) 653-7792, request more information, or contact a dedicated team member below.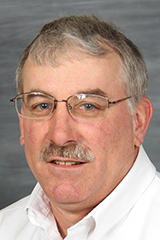 Glenn Cowles
Director of Operations/ Water Technician
Pennsylvania Rural Water Association
Cell: (814) 360-4072
[email protected]