Conference Exhibitor Non-Booth / Full or Single Day
Date:
March 18, 2024, 5:00 pm to March 21, 2024, 5:00 pm
215 Innovation Boulevard
State College, Centre County, PA 16803

Vendors who wish to attend the conference can register as a non-booth exhibitor and promote their business without a booth. Non-Booth exhibitors are given first chance for any open booths for the following year. Non-Booth Exhibitors will be contacted in November about open booth space.
Non-Booth Exhibitors are eligible for the following benefits:
The Full Conference, Non-Booth Exhibitor is available for Associate members only and includes 2 attendee registrations.
The Single Day, Non-Booth Exhibitor is open to Members and Non-Members and includes 1 attendee registration.
Vendors MAY NOT register as system attendees.
Please contact Pattie-Jo Horner with questions about exhibiting, and vendor registration.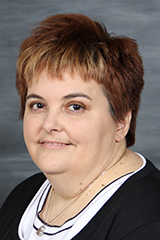 Pattie-Jo Horner
Membership Coordinator
Pennsylvania Rural Water Association
Office: (800) 653-7792 x 110
[email protected]